Neurological Scan
The Thermal Scan is used to assess the division of your Nervous System that controls your organs, glands, and blood vessels, known as The Autonomic Nervous System. The instrument precisely measures differences in temperature along the spine. Differences in temperature from side to side are maintained within strict limits in healthy persons. A graph will indicate when temperatures are outside of these limits and warns the Provider of potential irritations of your Nervous System. Proper function of your glands and blood vessels is essential to healing and living.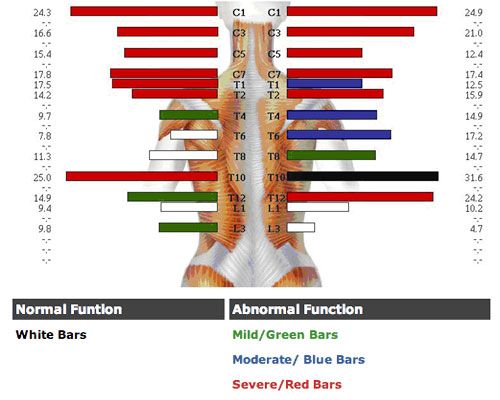 -Detects areas of nerve disturbance.
-Shows the areas of muscle imbalance.
-Gives a baseline to document and monitor your results and changes in follow-up evaluations
-Helps contribute to determine the appropriate Chiropractic Care.